Giovany Ortiz
February 9, 2022.
Excelente servicio médico y atención.
Robert Worrest
January 31, 2022.
Great service and friendly staff.
Luisa Borda
January 27, 2022.
Got seen super quick as a new patient. Staff was great and our visit was quick and convenient.
Chang Yu Dennis Lin
January 27, 2022.
My cleaning was fast and excellent Jackie is very good at her job. Shannon was also good and accommodating to my needs for the next appointment
Matt Hughes
January 25, 2022.
Absolutely amazing people..And the service was outstanding..I highly recommend
Having severe dental anxiety I was skeptical and hesitant to have my remaining wisdom teeth removed. But when the overcrowding in my mouth became painful I knew it was time. From first contact through my appointment the staff was extremely responsive and helpful and while visiting any dentistry isn't always the most pleasant experience, everyone I met was extremely kind and professional helping me to get through my procedure with ease and very little discomfort.
dide summerlin
January 23, 2022.
The staff and the service are top notch. They are professional, caring and friendly. Love everything about this practice!
Hooper Nichols
January 18, 2022.
Efficient, caring service. Highly recommended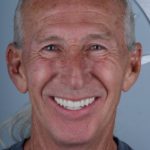 Schedule a Free Consultation!