Do you think it's time to move to dentures?
Tired of all the dental upkeep and expensive dentistry?
It may be time to start fresh with a new set of teeth. At Rockville Dental Arts we only make the most premium dentures because we want our patients be fully satisfied and feel good about themselves.
Some of Our Before and After Denture Cases
If you are interested in seeing some dentures before and after cases from Rockville Dental Arts, then you might want to sit down.
You will be blown away by the clinical outcomes, cosmetic success and overall smiles of these individuals that have allowed us to use their before and after denture pictures.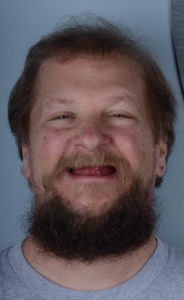 After having teeth pulled and dentures, how long before one can eat solid food?
The new dentures will take you some time to get used to wearing, laughing, talking and definitely eating. However, as a general rule, most patients will be eating sold food in 2-3 weeks.