Benefits of Dentures
Using the term "dentures" can be quite worrisome for many patients. Those who've experienced ill-fitting or unsightly prosthetics may shy away from this dental restoration option. Dentures don't have to be scary, and they don't have to be uncomfortable. As revolutionary as dental medicine has become over the past several years, a set of customized dentures made with higher quality materials serve to allow you to eat the things you love, smile with confidence, and speak without issues.
The caring professionals at Rockville Dental Arts in Rockville, Maryland and Dr. Norkiewicz are here to show you the benefits of dentures. The advantages of having a proper fitting, high-quality dentures often outweigh any disadvantages. Give us a call or schedule an appointment online to find out if these prosthetics are right for you!
Restorative dentistry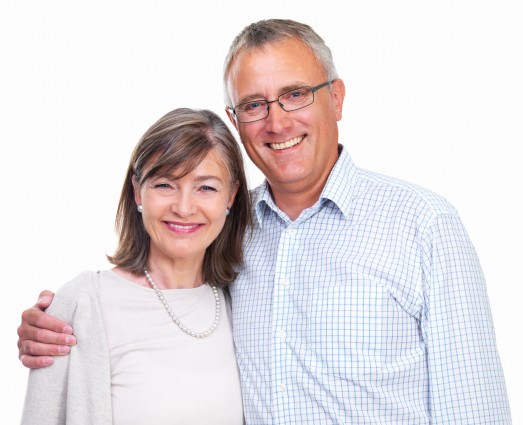 serves to provide a healthier and more natural-looking smile to any patient who is experiencing tooth decay or even tooth loss. Going beyond the aesthetics, Dr. Norkiewicz serves to provide care for the underlying jawbone and gums as well. Not only will you feel more confident; it is our goal to ensure you have a healthy mouth too! 
Missing teeth reduces your ability to function correctly, if untreated, one tooth can lead to damage and decay of surrounding teeth. Making it more difficult to speak or find a comfortable way to chew, it's time to get the relief that you deserve finally.
Affordable Alternative to Dentures
With years of experience and profound knowledge of innovative dental procedures, Rockville Dental Arts is the perfect place for anyone with severe or moderate dental issues. Even if you've suffered years of neglect and oral health problems, we treat people just like you every day! Whether we recommend dental implants or dentures, you'll know you're in good hands.
There are affordable alternatives to dentures called dental implants.  You can feel like you have your own natural teeth again.  The clear choice dental treatment or all on 6 dental implants is a great way to replace all your teeth with implants. 
Upper denture implants can be either snap on or fixed to the jaw.  We offer both solutions to those who are tired of having their denture slip around.  With a snap on over denture your teeth will not move around at all and you can easily unsnap them to remove them and clean them.
Looking for dental implants near me?  Rockville Dental Arts is a one stop office for all your implant and denture needs.  We even do oral surgery.
Dentures
Dentures are often preferred because you can remove them and clean them. They require little maintenance as opposed to some other methods. Dentures allow your gums to rest and heal as they soak. You won't need to worry about bacteria or infection as there aren't any gaps in the gums. Reducing adverse health effects and building the beautiful smile you desire at an affordable price is why you should call Rockville Dental Arts today!  
The mandibular denture does not work as well as the upper denture.  That is why we recommend two dental implants on the lower jaw to use as anchors for the lower denture.  It is the complete denture mandibular that is usually the source of frustration for most full denture patients.  Implants can change that.
As a respected restorative dentist, Dr. Norkiewicz wants to review your options. From dentures to other methods, you'll feel confident and healthier after you receive this corrective care. Let's look at more advantages of dentures:
Flexible Solutions
There are many different types of dentures to fit anyone's needs. From partial dentures for those who are only missing some teeth, to a full set for those needing a brand new mouth, the possibilities are endless. You may receive a recommendation for implants that secure your new teeth in place. With dental implant options available in D.C., Maryland and Virginia, you won't have to worry about irritation to the gums or having your dentures shift. This is one of our more popular denture options because it's a more permanent solution.
With an average ten-year life span, dentures offer an affordable solution to the issue of missing teeth. Though new dentures may mean you need a new set sooner, since gums and jawbone actually shrink as time passes, it is still a very financially savvy way to address missing teeth.  Our new dentures look like real teeth!
Affordable Pricing
If you are saying to yourself "I need dental implants but can't afford it" then dentures are your best option.
Dentures typically last for ten years per set. Having teeth that look and act like your natural teeth once more is a proven benefit of dentures. Those brand new to dentures may need to have a new pair in a shorter time span because your gums and jawbones will shift after your natural teeth have been removed. Still, we strive to find a treatment plan that matches your budget.
The cost of dentures can vary depending on the number of missing teeth and the type of dentures.  There are many different types of dentures.  There are conventional full plates, snap on dentures, partials, acrylic types, cast metal ones, flippers, and more.  Basically the cost could be anywhere from $300 to several thousand dollars depending on what will work best in your particular mouth.  That's why we offer free consultations!  When you visit us you will get a free examination, usually a free xray and an exact price for your false teeth.
Looking for a fake tooth flipper? We can even do a partial denture for one tooth.
Denture Pricing
Dentures are a cheaper alternative to dental implants.  Dentures costs are anywhere from $1000 to $3500 each depending on which denture you need.
Of course, like any medical procedure, pricing varies depending on individual needs and circumstances. Those who need partial dentures may see a lower cost than those who need a full set. The types of dentures affect the cost as well. Varying materials, plates, snap on dentures, acrylic, cast metals dentures, and more give you some flexibility with both pricing and quality. 
How much do denture implants cost?  The cost of implant supported dentures starts at just $5000 per arch, but really depends on exactly what you need.  Typically we will use just two dental implants to snap the denture into place.  Implant dentures cost more than regular dentures but are well worth the investment.  The implants that we place in your mouth will be there forever.
Searching for average cost permanent dentures?  Dentures can start as low as $300 and go high into thousands of dollars. We offer free consultations so that you feel comfortable getting the right pricing with an experienced dentist. Once we've captured your X-rays, we can give you the exact cost of your new teeth.
Your Quality of Life
Those who have teeth missing experience extreme self-confidence issues and discomfort. Refusing to smile or chew naturally out of embarrassment can have severe negative effects on the way you feel. With the proper set of dentures, or even if you need a single denture, manufactured just for your mouth, you'll naturally smile once again. The way you eat, speak, and feel improves with dentures.
When you have missing teeth, it can inhibit your desire to smile. You may become self-conscious about the appearance of your mouth, and this can have negative consequences. Not smiling may start to come far more naturally than smiling and, clearly, one of the benefits of dentures is that you start to smile again. You can also look, speak, and eat like normal with dentures, guaranteeing the best quality of life possible.
Contact Us for Denture Repairs in Rockville, MD
You may have questions about permanent dentures or denture repairs. Our caring staff is dedicated to your comfort and treatment. Give us a call now to schedule your free consultation and begin your journey to a healthier smile.
Looking for denture repair?
We do those in house.  If you are in need of a soft denture reline or a broken denture repair, we can handle those right here in our office.  Whether this is your first denture reline or your second, our reline will help refit your denture to the gums to help prevent slipping.
How to fix a broken denture tooth?  We can repair these in our office in less than one hour.  We use acrylic which is what the denture and teeth are made out of.  Acrylic can bond to itself.  When bonding it back we do so in a pressure pot to ensure a tight fit and a tight bond.
So if you need the same day denture repair then call us.  The sooner you call the sooner we can have your denture fixed!
Great Dentures
What are the benefits of dentures… good dentures, not ill fitting, ugly dentures.  I'm talking about beautiful functional dentures that allow you to eat anything you want and look like real teeth!  Dentures…they have an oddly unpopular reputation, and yet they are a remarkable solution to a long list of dental problems. Dr. Norkiewicz of Rockville Dental Arts in Rockville, MD encourage all of our patients to consider the many benefits of dentures, including the advantages and disadvantages of wearing dentures and get in touch to discuss them as a possible solution to your needs.
As your dentist in Rockville, MD, we offer restorative dentistry. This is a comprehensive area of dental care that ensures our patients' teeth and gums are in top condition and as functional as possible. When you are missing one or more teeth, it does mean that the mouth has experienced a reduction in its overall functionality.  You may start to chew or speak differently, and this can harm the remaining teeth.
If you have ignored your teeth for years and are missing teeth and have bad teeth and gums then Rockville Dental Arts is the place for you.  We see patients just like you every day and we treat them successfully with dental implants and/or dentures.  One of the many benefits of having dentures is being able to remove your teeth to clean them properly.  They also allow your gums to heal at night when you do not have the dentures in.  There are health benefits to dentures as well.  No bacteria can enter the blood stream thru the teeth and gums.  If you are looking for affordable dentures and want permanent dentures then contact us for a free consultation with one of our experienced dentists in Rockville Maryland.
As your restorative dentist, we want you to see the many benefits of dentures or false teeth and begin to view them as an ideal solution to problems like the one just described above. Let's look at more of these advantages and disadvantages of dentures:
There Are Options
We offer partial dentures and full dentures as well as modern dentures that are fixed in place by dental implants. What all of that means is simple – whether you are missing an entire set of teeth or just one or two, implant retained dentures could be the ideal answer.  Most of our patients choose to add dental implants to support their dentures and prevent them from moving around in their mouth or worse falling out.

Contact Us
If you have additional questions about the many benefits of dentures, or about any of the other treatments, including dental implant dentures or denture care, mentioned here, give us a call to set up a free consultation at our Rockville, MD denture office at (301) 424-2030. You can also use our online contact form and one of our staff will get back to you promptly.
Please select service, date and provider then click on the Find Appointments button.