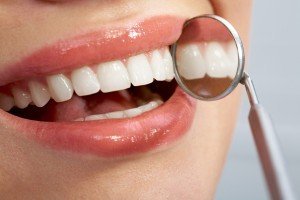 A beautiful smile can do a great deal for your confidence, but did you know that it can also improve your oral and dental health? The point of cosmetic dentistry may be to give you a more attractive smile, but that is not all it does by far. In fact, when you visit us at Rockville Dental Arts in Rockville, MD, you may be surprised to learn about all of the incredible benefits you can get from a few cosmetic dental procedures.
So what is cosmetic dentistry, and how can it help you? First of all, a cosmetic dentist will have the expertise to perform a wide variety of cosmetic procedures to help your smile. Among others, teeth whitening, porcelain veneers and Invisalign all fall under the heading of cosmetic dentistry and they all have a number of benefits for your oral health, as well as your confidence in your appearance.
A Better Smile – A Better You
For example, patients who opt for Invisalign progressive aligners get more than just straight teeth. Correcting your bite can also relieve TMD symptoms and other problems as well. Patients who get their teeth whitened often are more motivated to keep them looking great with better dental hygiene habits too. And porcelain veneers can prevent further damage or decay to cracked or chipped teeth, avoiding the need for a root canal or extraction later on.
When you make an appointment for cosmetic dentistry work at Rockville Dental Arts, we will gladly go over all of your goals for your smile. Then we will create a customized plan to help you achieve those goals. If you only want to change one or two things about your smile, we may do these individually. If you need several procedures, on the other hand, we will be happy to put together a full plan for your complete smile makeover.
Contact Our Rockville Dentist
Are you ready to learn more about cosmetic dentistry and what it can do for you? Call us at Rockville Dental Arts in Rockville, MD today at 301-424-2030 or fill out our online contact form and we will respond promptly to your message.
Please select service, date and provider then click on the Find Appointments button.