Find the Best Dentist Rockville, MD Has to Offer
Are you in search of the best dentist Rockville, MD has to offer? Look no further! This comprehensive guide will help you discover top dental professionals in the area, understand the importance of dental health and preventive care, and explore advanced dental treatments and technologies.
Let's dive into what you need to know to make the best choice for your oral health.
Key Takeaways
Discover top D

entist in Rockville Md

offering a range of services and personalized care.
Expertise and qualifications ensure superior patient care with advanced technologies.
Financial considerations such as insurance policies and financing options help make dental care more affordable for patients.
Discover Top Dentists in Rockville, MD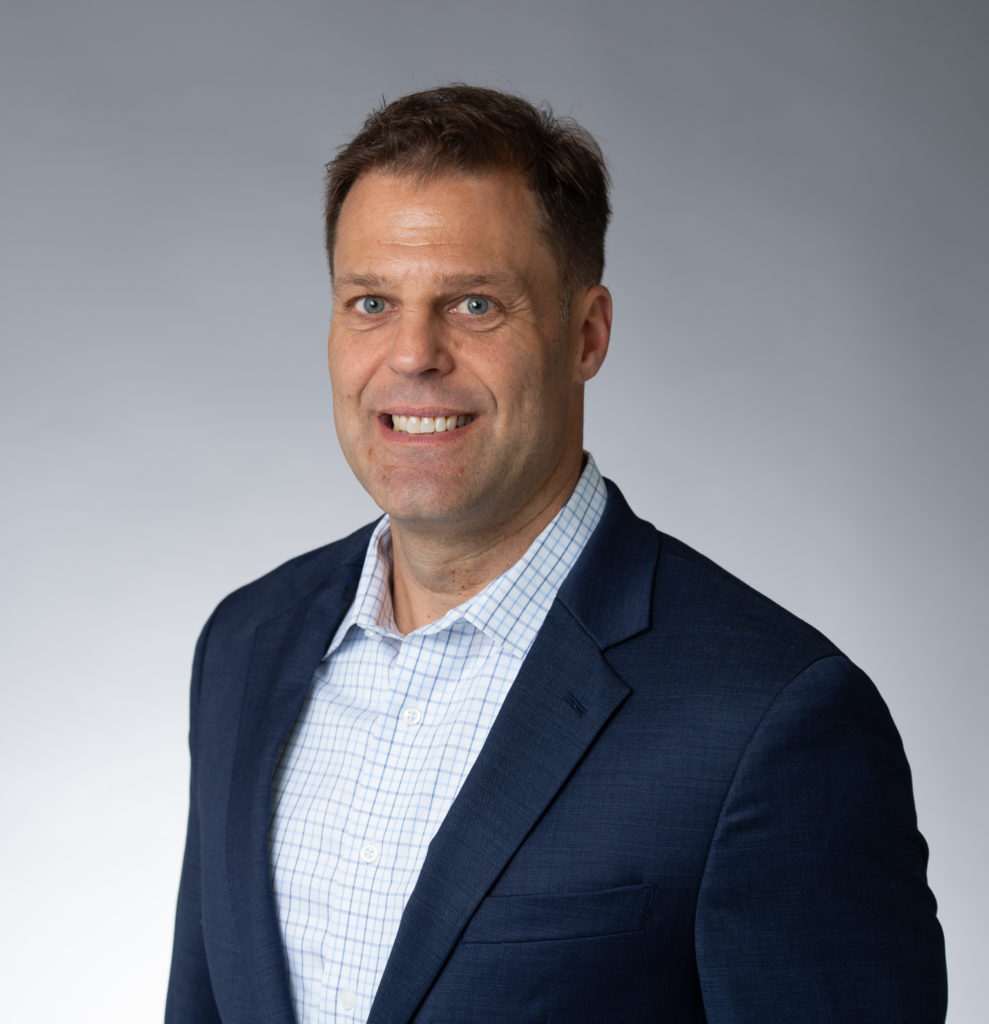 Rockville, MD houses numerous well-respected dental professionals.  These dental practices boast a team of experienced and compassionate dentists with diverse backgrounds and advanced training.
Selecting an appropriate dentist can significantly influence your overall oral health. A skilled and dedicated dentist ensures that you receive the best possible care, tailored to your unique needs. You should find a dentist who consistently satisfies their patients, as this is a testament to their commitment to providing exceptional dental care. Moreover, the top dentists in Rockville, MD offer a wide range of services, including:
Preventive care
Cosmetic procedures
Restorative treatments
Orthodontics
Oral surgery
This ensures that all your dental needs are met in one convenient location.
With so many top dentists in Rockville, MD, you're sure to find one that's the perfect fit for you and your family.
Expertise and Qualifications
Top dentists in Rockville, MD stand out due to their diverse qualifications and experience. Dr. Dennis Norkiewicz, DDS, for example, graduated from dental school at University of Maryland and specializes in providing patients with the care they need to be satisfied with their smile. Dr. James Linkous, a compassionate dentist raised in Florida, is fluent in English and Mandarin, and has been recognized for his excellence in prosthodontics and general dentistry based on patient reviews and the outcomes of his treatments.
In addition, leading dentists in Rockville, MD employ advanced dental technologies to optimize patient care. At Rockville Dental Arts, for instance, uses oral cancer screening technology to detect changes in oral tissue consistencies and lesions, and offers dental fillings as part of their restorative treatments. By combining their expertise with cutting-edge technology, these dental professionals ensure that you receive the best possible care for your oral health needs.
Range of Services
Selecting a dentist who provides a broad spectrum of dental services is crucial for addressing all your oral health needs. Top dentists in Rockville, MD provide a wide array of treatments, including preventive, restorative, and cosmetic services.
Preventive dental treatment in dental medicine, for instance, includes routine cleanings, dental fillings, and oral cancer screenings. Restorative treatments, such as endodontics, dental bridges, and composite fillings, address dental problems and help restore the function and appearance of your teeth. It is essential to receive dental treatment when necessary to maintain good oral health.
Cosmetic procedures, on the other hand, focus on enhancing the aesthetics of your smile, with treatments like veneers, teeth whitening, and cosmetic bonding. With their wide array of services, leading dentists in Rockville, MD enable you to achieve and sustain a radiant, healthy smile.
Patient Satisfaction
When selecting a dentist, patient satisfaction is of utmost importance. Top dentists in Rockville, MD understand the importance of providing high-quality care and ensuring that their patients' needs are met. One way to gauge patient satisfaction is by reading testimonials and reviews from happy patients.
Take Harry's experience with Dr. Purihella, for example. He visited her to address some tooth chip issues and found her analysis to be thorough and informative.
Rockville Dental Arts boasts an impressive 99.8% patient recommendation rate, which speaks volumes about their commitment to patient satisfaction. Choosing a dentist known for patient satisfaction instills confidence in your oral healthcare decision.
Dental Health and Preventive Care
Maintaining a healthy smile and overall well-being heavily relies on dental health and consistent preventative oral care. Preventive care focuses on averting the onset, progress, and recurrence of dental diseases and conditions. Regular dental checkups and cleanings, for example, help to keep your teeth and gums clean and healthy, minimize the likelihood of cavities and other oral health issues, and prevent oral health problems altogether.
Leading dentists in Rockville, MD stress the significance of dental health and preventive care, aiming to provide patients with a healthy oral condition. In turn, this can help to avert major complications such as gum disease, tooth loss, and even systemic health issues.
Regular Checkups and Cleanings
Regular dental checkups and cleanings play a vital role in maintaining optimal oral health. During a checkup, your dentist will evaluate your dental and medical history, screen for any potential issues, and provide preventive care to ensure optimal oral health.
Cleanings, performed by dental hygienists, involve the professional removal of plaque and tartar from your teeth, as well as the application of fluoride treatments to protect against tooth decay. It is recommended to have an oral evaluation and cleaning every six months for optimal results.
Regular checkups and cleanings not only maintain your smile's health and beauty but also avert the necessity for intensive future dental treatments.
Early Detection and Treatment
Timely identification and treatment of dental issues is critical to avoid severe problems and complications. By attending regular dental checkups, your dentist can identify any potential issues in their early stages and provide the necessary care to address them. This not only helps to maintain good oral health but can also reduce the cost of dental treatments.
Some common dental issues that can benefit from early detection and treatment include cavities, gum disease, and tooth decay. Prompt professional care helps avoid discomfort, maintain oral health, and potentially save time and money on future extensive dental treatments.
Advanced Dental Treatments and Technologies
Rockville, MD is home to some of the most advanced dental treatments and technologies, ensuring that patients receive the best possible care for their oral health needs. Top dentists in the area utilize cutting-edge procedures and equipment, such as implant dentistry and cosmetic procedures, to provide exceptional results for their patients.
Implant dentistry, for example, involves the placement of artificial tooth roots into the jawbone, providing a sturdy base for fixed or removable replacement teeth. Cosmetic dentistry, on the other hand, focuses on enhancing the appearance of your smile through treatments like teeth whitening, veneers, and Invisalign.
With the integration of advanced treatments and technologies, Rockville, MD's leading dentists guarantee you receive top-tier care for your specific dental requirements.
Implant Dentistry
Implant dentistry is a revolutionary dental procedure that can significantly improve your smile and overall oral health. Dental implants are artificial tooth roots that are surgically placed into the jawbone, providing a strong and stable foundation for fixed or removable replacement teeth.
This innovative treatment offers numerous benefits, including:
Improved appearance
Comfort
Function
Prevention of bone loss
Potential damage to surrounding teeth
Opting for a dentist proficient in implant dentistry allows you to reclaim your naturally beautiful smile and the confidence of a healthy, fully functional set of teeth, even if you have missing teeth.
Cosmetic Procedures
Cosmetic procedures have become increasingly popular in recent years, as they offer an effective way to enhance the appearance of your smile and boost your self-confidence. Top dentists in Rockville, MD provide a variety of cosmetic treatments, including teeth whitening, veneers, and cosmetic bonding, to help you achieve the smile you've always wanted.
Teeth whitening, for example, is a simple and non-invasive procedure that can dramatically brighten your smile in just one visit. Veneers, on the other hand, are thin pieces of porcelain or composite material that are bonded to the front surfaces of your teeth to correct issues like discoloration, chips, or gaps.
Investigating the diverse cosmetic procedures available will help you discover the ideal solution to enhance your smile and boost your overall well-being.
Meet Our Skilled Dentists in Rockville, MD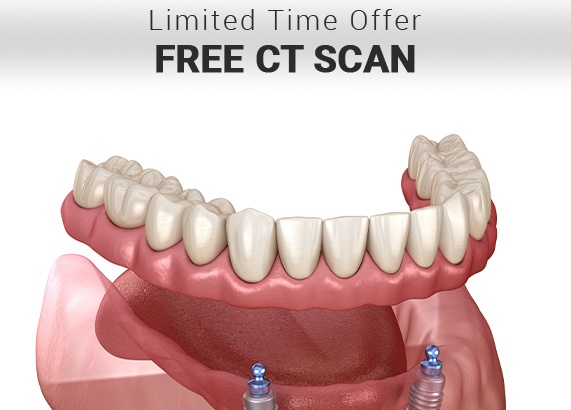 Your dental care experience extends beyond just your dentist. A dedicated and skilled dental care team, including dental hygienists and office managers, plays a crucial role in ensuring that your oral health needs are met. These professionals work together to provide preventive care, diagnose and treat dental issues, and educate patients on proper oral hygiene and nutrition.
Choosing a dental practice with a solid, well-integrated team ensures you receive top-quality care. In the following sections, we'll explore the roles of dental hygienists and office managers in more detail, to help you gain a better understanding of their importance in your dental care experience.
Dental Hygienists
Dental hygienists play a key role in maintaining your oral health and providing preventive care. They are responsible for conducting professional cleanings of your teeth, removing plaque and tartar, and offering guidance on oral hygiene and nutrition.
During a dental cleaning, hygienists use specialized tools and techniques to meticulously clean your teeth and gums, helping to prevent the development of cavities and gum disease. They also apply fluoride treatments and sealants to further protect your teeth from decay.
In close collaboration with your dentist, dental hygienists help maintain your oral health by promptly addressing any potential issues.
Office Managers
Office managers are integral to the seamless operation of a dental practice. They are responsible for:
Overseeing the daily operations of the office
Scheduling appointments
Coordinating patient treatments
Handling billing
Managing insurance claims
In addition to their administrative duties, office managers often act as insurance specialists, helping patients navigate their insurance policies and understand their coverage. They may also assist with financing options for patients without insurance or those in need of additional financial assistance.
Office managers, in close cooperation with the dental team, work towards making your dental care experience smooth and stress-free.
Financial Considerations and Insurance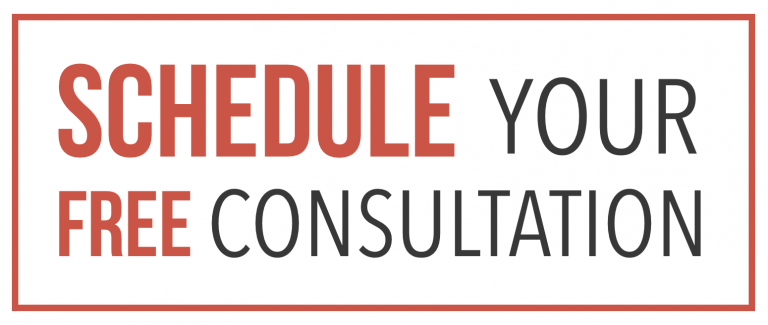 When selecting a dentist Rockville MD, considering financial aspects and insurance policies is important. Top dentists in the area accept a wide range of insurance policies, including most PPO plans and have extensive payment plans. Knowing your insurance coverage and its effect on your dental care costs aids in making an informed decision about your dental care provider.
For those without insurance coverage, many dentists in Rockville, MD offer payment plans and discounts to help make dental care more affordable and accessible. In the following sections, we'll explore insurance policies and financing options in more detail to help you better understand your options and make the best choice for your dental care needs.
Insurance Policies
Insurance policies play a significant role in determining your dental care costs. Top dentists in Rockville, MD accept a variety of PPO insurance policies, including:
Aetna
Ameritas
Blue Cross Blue Shield
Cigna
Delta Dental
Metlife
Humana
Mutual of Omaha
PPO insurance policies can help lower the expense of dental care by covering some or all the associated costs of treatment.
When choosing a dentist, it's vital to reach out to your insurance provider to comprehend the extent of your coverage. By doing so, you can avoid any unexpected costs and ensure that you receive the dental care you need without breaking the bank.
Financing Options
Financing options can play a crucial role in making dental care more affordable and accessible for patients. Many dental practices in Rockville, MD offer financing solutions for individuals with or without insurance coverage. These options may include credit cards, dental financing plans, and payment plans offered by the dentist themselves.
Factors such as interest rates, repayment terms, and any applicable fees should be considered while choosing a financing option. By exploring the various financing options available to you, you can make dental care more manageable and ensure that you receive the necessary treatments for a healthy, beautiful smile.
Emergency Dental Care in Rockville, MD
Emergencies, including dental ones, can occur unexpectedly at any time. In such cases, it's essential to have access to emergency dental care in Rockville, MD. Dental emergencies may include:
A knocked-out tooth
A broken tooth
A sizeable crack or chip in a tooth
Severe toothache
Bleeding gums
Dental trauma
It's vital to seek emergency dental care to promptly address these issues and avert further complications.
Top dental practices in Rockville, MD prioritize immediate attention during office hours and strive to see patients as soon as possible in the event of a dental emergency. At Shady Grove Dental Care, for example, they ensure that patients receive the care they need when they need it most.
Common Dental Emergencies
Dental emergencies can be both painful and distressing. Some examples of common dental emergencies include:
Toothaches
Dislodged teeth
Fractured or cracked teeth
Dental abscesses
Intense tooth sensitivity
In the event of a dental emergency, it's essential to seek professional assistance promptly to alleviate discomfort and minimize further damage.
Your dentist will evaluate the issue and provide the necessary treatment to address the problem. Depending on the nature of the emergency, treatments may include antibiotics, pain medications, and relevant dental procedures such as root canals or extractions. By seeking prompt care, you can prevent more serious complications and preserve your oral health.
Finding an Emergency Dentist
During a dental emergency, it's vital to locate a Rockville, MD emergency dentist capable of providing the necessary care and treatment. The most efficient way to find an emergency dentist is to search online for local dentists or contact your local dental office. When selecting an emergency dentist, make sure they have experience in emergency dental care and are available 24/7 to accommodate your needs.
During an emergency dental visit, you can expect the dentist to assess the issue, provide treatment to alleviate your discomfort, and offer guidance on any necessary follow-up care. Remember, prompt professional care is crucial in addressing dental emergencies and preventing further complications.
Summary
In conclusion, finding the best dentist in Rockville, MD is an important decision that can greatly impact your oral health and overall well-being. By considering factors such as expertise, range of services, patient satisfaction, dental health and preventive care, advanced treatments and technologies, and financial considerations, you can make an informed choice and ensure that you receive the highest standard of dental care. With this comprehensive guide, you are now well-equipped to embark on your journey towards a healthy, beautiful smile. Whether you require general dentistry, cosmetic procedures, or specialized treatments, the top dentist in Rockville MD, are here to meet your needs and provide personalized care for your dental health.
Frequently Asked Questions
How much does a dentist charge for teeth?
The average cost of a dental procedure is around $152, though prices vary depending on the type of work needed. For example, a simple filling may cost around $250, while a root canal can cost up to $1,500. Additionally, the cost of a procedure may be affected by the dentist's experience and the location of the dental office.
What is the difference between a DDS and a DMD dentist?
DDS stands for Doctor of Dental Surgery, and DMD can mean either Doctor of Medicine in Dentistry or Doctor of Dental Medicine. Both degrees use the same curriculum requirements and dentists with either a DMD or a DDS have undergone the same training and earned the same accreditation, according to the American Dental Association (ADA). The ADA is the leading authority on dental education and accreditation in the United States. It sets the standards for dental education and ensures that all dentists have the same level of training and knowledge. This ensures that all dentists are qualified equal.
How to afford a lot of dental work?
Take advantage of membership plans, dental insurance coverage, Health Savings Accounts, personal loans and CareCredit credit lines, like Proceed, to afford dental work.
Is going to the dentist a big deal?
Going to the dentist is an important way to keep your teeth healthy and prevent future dental issues. Regular checkups are essential for protecting your oral health.
What types of treatments are available at dentists in Rockville, MD?
Dentists in Rockville, MD provide preventive, restorative, and cosmetic treatments, including cleanings, fillings, dental implants, and teeth whitening. These treatments can help you maintain a healthy, beautiful smile. They can also help you restore your smile after damage or decay. At our office, we strive to provide the highest quality of care in a comfortable and welcoming environment. Our experienced team of Rockville Dental Arts is here to help.
M. Cooper
November 14, 2023.
Great staff. Professional experienced doctors. Beautiful office in a convenient location.
Bianca S
November 10, 2023.
When I first moved to the area some six plus years ago I stumbled on this gem. All the staff are very accommodating and polite and they truly care about their patients. From the dentist to the dental hygienist they always try their best to help you and education you on dental care. Really could not ask for a better place! If you are in need of dentist this is the place to go.
Adam Murphy
November 6, 2023.
Hands down the best dentist and dental office that I've visited. The warm and genuine hospitality that April and the entire front desk staff exhibits is unparalleled. Beyond that, once you are seated in the new and sparkling clean dental chair, you immediately know that you are in good hands. Dr. Norkiewicz and his team have provided me with world class dental care for nearly a decade. From routine cleanings to dental implants, they do it all. Go to Rockville Dental Arts if you want something to smile about. You'll be glad that you did.
Yanex Salazar
October 30, 2023.
Hi it was my first time to go to this place, but I'm pretty sure they have a good customer service, and doctor Taruna Purihella very nice 😊 I do recommend this place 👍
Antonio Q
October 3, 2023.
An absolutely fantastic job total professional. really, I can't stop smiling.
Brenda Ayala
September 29, 2023.
Very nice staff and Doctor Linkous explained the best treatment for me , thank you
Jennifer Posada
September 28, 2023.
amazing experience! I had developed severe anxiety around going to the dentist after a bad experience. I found this place after seeing so many great reviews and can definitely see why that is. They made me feel so at ease and informed. I really appreciated their solution-oriented approach. Highly recommend.
Tony Malveaux (Mal)
September 21, 2023.
I had such a wonderful experience as a new patient at this location. My hygienist (Jackie), was nothing less than phenomenal with my oral care and maintenance. She was very thorough in explaining my care plan, she was extremely personable and genuine which is very important to me. The physicians and staff were all extremely inviting, and impressed upon me that my dental care was their number one priority. I would definitely recommend this location and their team to all!
Get the smile you deserve – Schedule your appointment at Rockville Dental Arts today!
DENTURES & DENTAL IMPLANTS IN ROCKVILLE, MD
Whether you are looking for immediate or complete dentures, our team can offer the perfect option. We have options that range from partial to full sets so there is something available no matter what your needs may be!
You'll love how natural it feels when we put them in; they match perfectly with your oral tissues and bone structure giving a truly authentic smile
If you've always wanted to eat corn on the cob or enjoy a good steak confidently without fear of your dentures falling out dental implants may be an excellent option for you.- plus we provide dental implants right here in our office.
Our office provides both general and cosmetic dental services.
OUR DENTAL SERVICES
Stay updated with Rockville Dental Arts's Blog
LATEST POSTS 
Dentist Rockville Maryland