Emergency Tooth Extraction Near Me in Maryland
When you suffer a broken tooth, impacted tooth or abscess. or are diagnosed with a tooth infection, there could be any number of causes for each issue.
But at least one thing is true about all of them: They come with pain. In fact, the sensation may be so severe as to require an emergency tooth extraction.
But have no fear: The emergency dentists at Rockville Dental Arts are here when you need emergency relief.
Our dental care specialists provide comprehensive oral care services for all your individual and family needs, from biannual cleanings to wisdom tooth removal to restorative dentistry and even emergency tooth removal.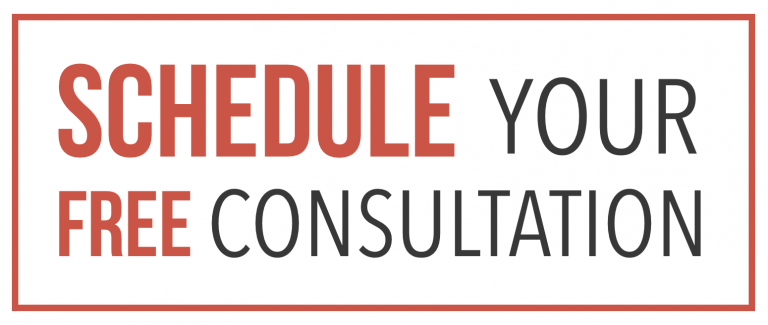 But when you're in serious pain from an impacted wisdom teeth or a broken tooth, all you care about is eliminating your discomfort.
We set aside time each day so in the event emergency is required, you can get it — fast.
---
What Happens During an Emergency Extraction Procedure?
We have a page dedicated to what you can expect from emergency surgical extraction, but here's a quick rundown:
Comprehensive review of your dental history and your medical conditions
X-ray taken to inspect the entire tooth and mouth
If extraction is appropriate, the patient will sign a consent form
We numb the area with topical and local anesthetic (usually Lidocaine)
The dentist will loosen the tooth
Your tooth is removed painlessly
A gauze pad is placed over the area
The nature of the emergency extraction depends on the needs of the patient. A simple removal can be as quick as a few minutes, since there has been no bone loss.
A surgical extraction is usually longer and more involved, because it may require an incision of the gum tissue to be made around the problematic tooth.
In either case, the local anesthesia will make the experience virtually painless.  If you had general anesthesia or iv sedation you will need someone to drive you home.
Additionally, most emergency tooth extraction procedures — meaning the removal of the tooth itself — are completed in less than 10 minutes. You may experience a discomfort afterward, but your dentist or oral surgeon will offer solutions on how to minimize it.
How Long Does it Take the Hole to Close After An Emergency Tooth Extraction
If you just had a tooth pulled you want to know the basics of home care afterward.
Bite on the gauze pad for up to 30 minutes.  When removed it will be soaked with blood.  Do not worry.  Inspect the area for continued bleeding.  A little blood is okay.  If the area is still oozing significantly then bite on a wet tea bag for another 20 minutes.
Keep the extraction site clean from food and debris but do not pick at it to prevent infection. If you remove the blood clot, aka the scab, in the hole then you may end up with a dry socket and feel pain.
For 24 hours you should continue taking pain medication prescribed by your general dentist or oral surgeon.
If you have swelling in the cheeks it is okay to use an ice pack.
Brush and floss your teeth like normal but stay away from the socket.
You should avoid smoking after tooth extraction.  Smoking any substance is frowned upon because the chemicals you burn can end up in the wound and lead to more serious problems like infection, dry socket and inflammation.
---
What is Considered a True Dental Emergency?
Everyone experiences dental pain from time to time. Whether that pain qualifies as a genuine dental emergency — requiring immediate attention — isn't quite as clear-cut.
Every situation is different, but generally speaking, it's when the life of the tooth is at stake that something will be called an emergency.
For example, if a tooth is knocked out of place but is still connected to the gum, that qualifies as a scenario requiring immediate treatment.  Or there is significant tooth decay causing a pain in the mouth. 
If a tooth is knocked out completely, that too warrants seeing an emergency dentist. Place the tooth in a cup of milk and contact us at Rockville Dental Arts. We'll take it from there.
---
Call, Text or Complete Contact Form to get a Free Consultation & 3D Xray
---
What Symptoms Indicate You Need an Emergency Tooth Extraction?
While these two scenarios entail putting the missing molar, bicuspid or canine back in place, others may require a problematic tooth to be removed via surgical tooth extraction. The need for emergency tooth extraction is determined on a case-by-case basis, but some of the symptoms that may call for it include:
Bleeding gums

Localized swelling

Broken or cracked tooth with tooth decay

Excruciating pain

A growth or sore that won't go away
With these last two symptoms — severe pain and/or a growth — the discomfort may be so intolerable that it prevents you from falling asleep at night, or may wake you up from a sound slumber. Getting this issue adequately addressed could require an emergency tooth extraction if the problematic tooth is dead. 
If you can feel a sore or see it while brushing, this may also be grounds for emergency extraction, depending on where the growth is located and the results of a biopsy. According to the American Cancer Society, over 54,000 people in the U.S. are diagnosed with oral cancer each year.
---
When your long-term oral health is at stake, trust the emergency dentist experts at Rockville Dental Arts.
Contact us today or call your dentist; we aim to respond in an hour or less.  Or Text us 301-424-2030