Dentures in Rockville
Loose or Broken Dentures? Call us Today for a Free Consultation
There are so many different reasons why dental dentures may be needed. Some people lose their teeth due to genetic disorders, malnutrition, diseases, and a whole host of other problems. No matter what, living without teeth can be very difficult. Not only will this affect self-confidence and cause you to never want to smile, but it also damages you bite, makes it hard to eat, causes pain, and can even lead to deterioration of the jaw bones.
FREE DENTURE CONSULTS – CALL 301-424-2030
For patients in the Rockville Maryland area, the good news is that there are options even if teeth are missing or are in very bad shape. Thanks to a variety of different denture types, you can restore your smile and enjoy better function too.
Here at Rockville Dental Arts, we believe in providing you the best possible options available. When you see our dentists, we will evaluate your current tooth and mouth condition to determine which solutions will be best for you.
Partial Denture
A partial denture is used if you do have salvageable teeth. These partials will only take the place of the teeth that have been lost or removed. They are removable for cleaning, but we work very hard to ensure they look natural too.
Full Complete Denture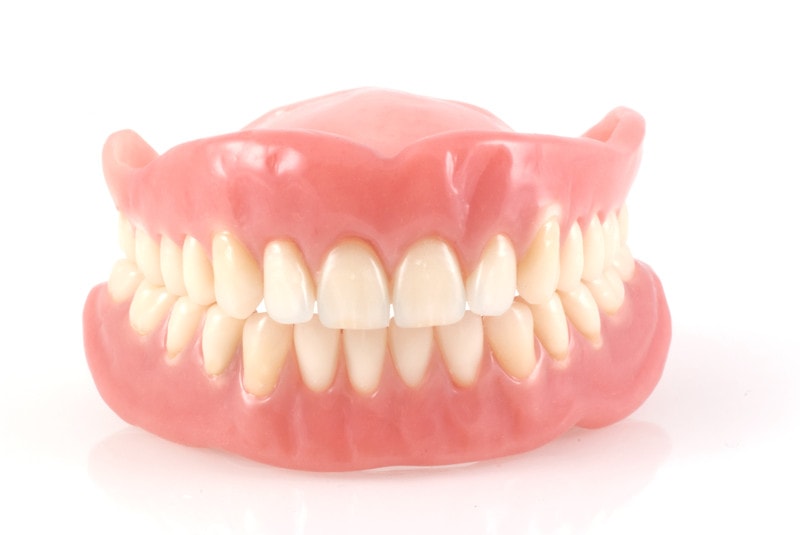 If all of your teeth are damaged or deteriorated, then your dentist will recommend full conventional dentures. This means complete removal of all teeth and full replacement. Here at Rockville Dental Arts, we know the problems that can come along with dentures, including discomfort, and we do our best to rectify those. That's why we usually recommend dental implant dentures. This means we will replace key teeth with dental implants, which are permanent and are affixed to the bone. Then, dentures can be affixed to those implants to give you a full set of very natural looking teeth.
Our fixed denture options are often considered because they provide you with a more permanent solution. Some people don't like new dentures because they must be taken out to be cleaned, but fixed dentures stay in place all the time and you can care for them just as you would your teeth.
Immediate Dentures
If you must have all your teeth removed, then this is a process that can take several months to complete, and your mouth will need time to recover. During that time, you shouldn't go without teeth, though. That's why your dentist will often suggest immediate dentures. While these are not a permanent solution, they do give you temporary benefit of being able to continue your life while you wait on your actual, personalized and fitted dentures to arrive.
Contact Rockville Dental Arts
Here at Rockville Dental Arts, we know how important your smile is. Lack of teeth can lead to speech problems, eating problems, and definitely self-confidence problems. That's why we offer a variety of different denture options. And, we even provide expedited service when needed. If you need your denture in a hurry, we work with our lab to get them to you in just two days.
If you are ready to discuss your denture options with a dentist in the Rockville area, then contact us today at 301-424-2030 or fill out our contact form. Rockville Dental Arts staff are waiting to talk to you.
Learn more about the solution for loose or broken dentures by reading our blog.